Past Event
Brookline Booksmith Used Book Cellar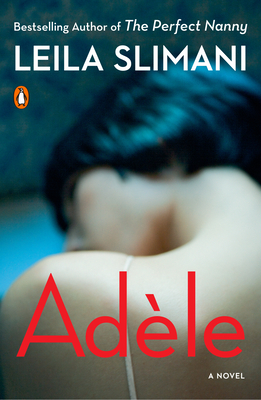 Buy Now
Adèle
Leila Slimani will appear in conversation with novelist Mona Awad.
Adèle appears to have the perfect life: She is a successful journalist in Paris who lives in a beautiful apartment with her surgeon husband and their young son. But underneath the surface, she is bored–and consumed by an insatiable need for sex. Driven less by pleasure than compulsion, Adèle organizes her day around her extramarital affairs, arriving late to work and lying to her husband about where she's been, until she becomes ensnared in a trap of her own making. Suspenseful, erotic, and electrically charged, Adèle is a captivating exploration of addiction, sexuality, and one woman's quest to feel alive.
Leila Slimani is the bestselling author of The Perfect Nanny. A journalist and frequent commentator on women's and human rights, she is French president Emmanuel Macron's personal representative for the promotion of the French language and culture. Born in Rabat, Morocco, in 1981, she now lives in Paris with her French husband and their two young children.