Past Event
Brookline Booksmith Used Book Cellar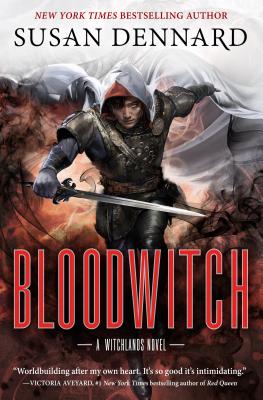 Buy Now
Bloodwitch: A Witchlands Novel
Susan will be joined in conversation by Erin Bowman, author of Vengeance Road, and Sasha Alsberg, author of Zenith.
New York Times bestselling young adult epic fantasy series Witchlands continues with the story of the Bloodwitch Aeduan.
Aeduan has teamed up with the Threadwitch Iseult and the magical girl Owl to stop a bloodthirsty horde of raiders preparing to destroy a monastery that holds more than just faith. But to do so, he must confront his own father, and his past.
Susan Dennard  is the author of the Something Strange and Deadly series, as well as the Witchlands series, which includes the New York Times bestselling Truthwitch and Windwitch. When not writing, she can be found hiking with her dogs, slaying darkspawn on her Xbox, or earning bruises at the dojo.