Past Event
Brookline Booksmith Used Book Cellar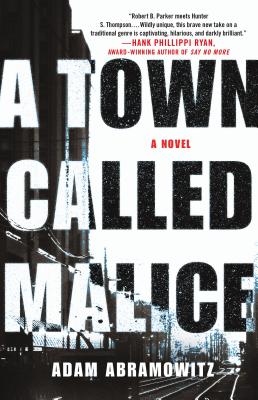 Buy Now
Boston's fastest-talking, baddest bike messenger Zesty Meyers is back in town…Bosstown.
When a rock and roll legend suspected of murdering his girlfriend reappears after thirty years on the run, Zesty is once again haunted by his family's dark past and the mounting evidence that his father, Boston's former Poker King, has long been dealing from the bottom of the deck. From shady bars to college campus underground poker leagues, Zesty's speeding toward trouble, desperately trying to map out a future in a town where stop signs are optional, signaling is for the weak and Karma lurks around every corner with payback on its mind.
Adam Abramowitz grew up in Allston and Boston's South End working as a courier, bartender, doorman, and long-time mover at Nick's Cheap and Friendly Moving Company. A graduate of UMass Boston, Adam currently teaches in Mount Vernon, New York and is the author of Bosstown.
Add to Calendar