Past Event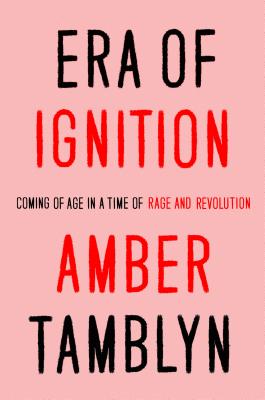 THIS EVENT'S LOCATION HAS BEEN UPDATED.
Amber Tamblyn will appear at Brookline Booksmith from 6:00-7:00pm (ticket required) to discuss her new memoir, Era of Ignition. A public book signing will follow her talk.
Through her fierce op-eds and tireless work as one of the founders of the Time's Up organization, Amber has emerged as a bold, outspoken, and respected advocate for women's rights. In Era of Ignition, she addresses gender inequality and the judgment paradigm, misogyny and discrimination, trauma and the veiled complexities of consent, white feminism and pay parity, reproductive rights and sexual assault--all told through the very personal lens of her own experiences, as well as those of her Sisters in Solidarity. At once an intimate meditation and public reckoning, Era of Ignition is a galvanizing feminist manifesto that is required reading for everyone attempting to understand the world we live in and help change it for the better.
Amber Tamblyn is an author, actor, and director. She's been nominated for an Emmy, Golden Globe, and Independent Spirit Award for her work in television and film, including House M.D. and Sisterhood of the Traveling Pants. Most recently, she wrote and directed the feature film Paint It Black. She is the author of three books of poetry, including the critically acclaimed bestseller Dark Sparkler, and a novel, Any Man, as well as a contributing writer for the New York Times.
Add to Calendar