Past Event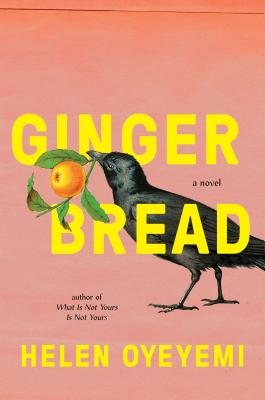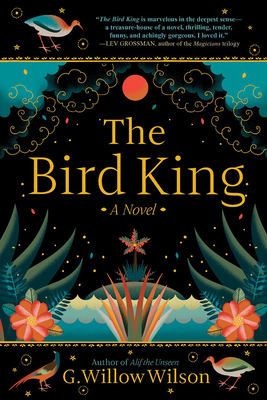 Gingerbread
The Bird King
Join us at Coolidge Corner Theatre for an evening of fantastic fiction! Helen Oyeyemi (Gingerbread) and G. Willow Wilson (The Bird King) will discuss their new books, in conversation with author and editor Kelly Link.
GINGERBREAD
Perdita Lee may appear to be your average British schoolgirl; Harriet Lee may seem just a working mother trying to penetrate the school social hierarchy; but there are signs that they might not be as normal as they think they are. For one thing, they share a gold-painted, seventh-floor walk-up apartment with some surprisingly verbal vegetation. And then there's the gingerbread they make. As the book follows the Lees through encounters with jealousy, ambition, family grudges, work, wealth, and real estate, gingerbread seems to be the one thing that reliably holds a constant value. Endlessly surprising and satisfying, written with Helen Oyeyemi's inimitable style and imagination, it is a true feast for the reader.****
Helen Oyeyemi is the author of the story collection What Is Not Yours Is Not Yours, along with five novels– most recently Boy, Snow, Bird, which was a finalist for the 2014 Los Angeles Times Book Prize. She received a 2010 Somerset Maugham Award and a 2012 Hurston/Wright Legacy Award. In 2013, she was named one of Granta's Best Young British Novelists.
~~~
*THE BIRD KING
*A stunning new novel tells the story of Fatima, a concubine in the royal court of Granada, and her dearest friend, Hassan the palace mapmaker. Hassan has a secret–he can draw maps of places he's never seen and bend the shape of reality. When representatives of the newly formed Spanish monarchy arrive to negotiate the sultan's surrender, Fatima befriends one of the women, not realizing that she will see Hassan's gift as sorcery and a threat to Christian Spanish rule. With their freedoms at stake, what will Fatima risk to save Hassan and escape the palace walls?
G. Willow Wilson is the author of the critically acclaimed novel, Alif the Unseen, which won the World Fantasy Award for Best Novel in 2013; the memoir, The Butterfly Mosque; the graphic novels Cairo, Air, and Vixen; and the celebrated comic book series Ms. Marvel.
~~~
Kelly Link is the author of three collections of short stories, Stranger Things Happen, Magic for Beginners, and Pretty Monsters. Her short stories have won the Nebula, Hugo, Locus, and World Fantasy Awards. She and her husband, Gavin J. Grant, run Small Beer Press.