Past Event
Brookline Booksmith Used Book Cellar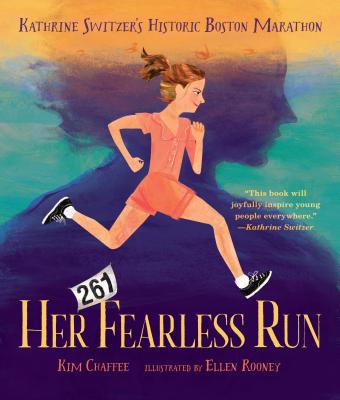 Buy Now
Her Fearless Run: Kathrine Switzer's Historic Boston Marathon
Kathrine Switzer changed the world of running. This narrative biography follows Kathrine from running laps as a girl in her backyard to becoming the first woman to run the Boston Marathon with official race numbers in 1967. Her inspirational true story is for anyone willing to challenge the rules.
Kim Chaffee, a life-long New Englander and debut author, is a former second-grade teacher now focusing on writing and being a mom.
Ellen Rooney grew up watching the Boston Marathon and now spends her time as an illustrator and designer.