Past Event
Brookline Booksmith Used Book Cellar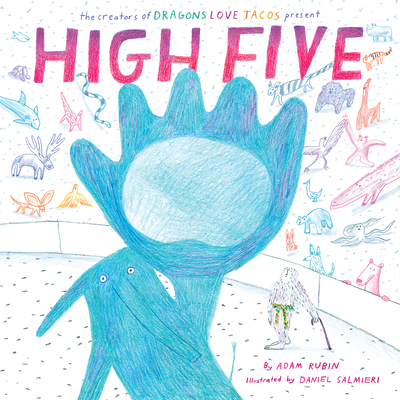 Buy Now
High Five
From the creators of the New York Times bestseller Dragons Love Tacos comes a rollicking, rhyme-tastic, interactive high five competition–starring YOU!
Discover the lost art of the high five and improve your slapping skills just in time for the annual high five contest! From hand-limbering stretches to lessons on five-ing with finesse, readers are guided through a series of interactive challenges, each goofier than the next.
Adam Rubin is the New York Times best-selling author of a half dozen critically acclaimed picture books, including Dragons Love Tacos, Dragons Love Tacos 2: The Sequel, Secret Pizza Party, and Robo-Sauce. He spent ten years working as a creative director in the advertising industry before leaving his day job to write full-time. Adam has a keen interest in improv comedy, camping, and magic tricks.