Past Event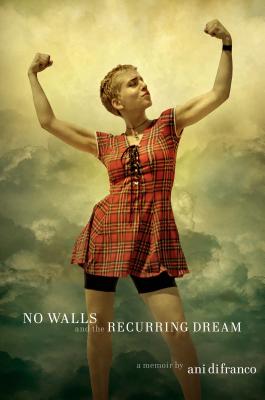 THIS EVENT IS SOLD OUT. There will be a standby line at Coolidge Corner Theatre on the evening of the event.
This event will be in conversation with WBUR's Robin Young.
Join Brookline Booksmith and Ani DiFranco as we celebrate the release of Ani's memoir No Walls and the Recurring Dream. This event will take place at Coolidge Corner Theatre. Every ticket comes with a signed copy of the book.
No Walls and the Recurring Dream recounts Ani DiFranco's early life from a place of hard-won wisdom, combining personal expression, the power of music, feminism, political activism, storytelling, philanthropy, entrepreneurship, and much more into an inspiring whole.
In these frank, honest, passionate, and often funny pages is the tale of one woman's eventful and radical journey to the age of thirty. In these pages, as in life, she never hesitates to challenge established rules and expectations, maintaining a level of artistic integrity that has impressed many and challenged more than a few.
Ani DiFranco is a Grammy-winning musical artist and feminist icon recognized for her poetry and songwriting which pierces social convention and challenges the status quo, as well as for her social activism and political engagement. One of the first artists to create her own label in 1990, she is the mother of the DIY movement and has sold over 5.5 million albums on her own Righteous Babe Records, and recently released her twentieth studio album.
Add to Calendar