Past Event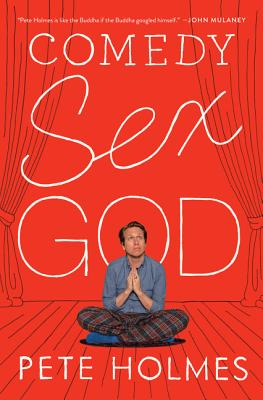 Tickets are still available for Pete Holmes's 4:30PM matinee. The 7PM show is sold out.
This ticketed event will take place at WBUR CitySpace at 890 Commonwealth Avenue.
Part autobiography, part philosophical inquiry, and part spiritual quest, Comedy Sex God is a hilarious, profound, and enlightening romp around the fertile mind of stand-up stand-out, podcast king, and HBO superstar Pete Holmes.
Pete Holmes is a comedian, writer, cartoonist, "Christ-leaning spiritual seeker", and podcast host. His wildly popular podcast, You Made It Weird, is a comedic exploration of the meaning of life with guests ranging from Deepak Chopra and Elizabeth Gilbert to Seth Rogen and Garry Shandling. Pete also created and stars in the semi-autobiographical HBO show Crashing which he executive produces alongside Judd Apatow. An accomplished standup with three hour-long television specials and innumerable late night appearances, he continues to tour regularly to sold-out crowds.
Add to Calendar