Past Event
Brookline Booksmith Used Book Cellar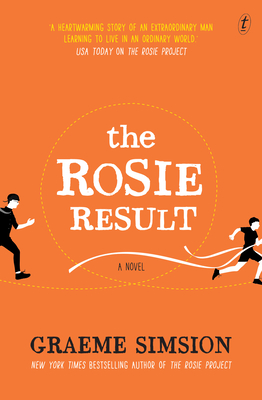 Buy Now
Don Tillman and Rosie Jarman are about to face their most important challenge. Their eleven-year-old son, Hudson, is struggling at school: he's socially awkward and not fitting in. Don's spent a lifetime trying to fit in - so who better to teach Hudson the skills he needs?
Hilarious and thought-provoking, with a brilliant cast of characters, The Rosie Result is the triumphant final installment of the internationally bestselling Don Tillman trilogy.
Graeme Simsion is an Australian novelist and screenwriter. His novel The Rosie Project and its sequel, The Rosie Effect, have sold millions of copies worldwide. Graeme's screenplay for The Rosie Project is in development with Sony Pictures and The Best of Adam Sharp is in development with Toni Collette's Vocab Films.
John Elder Robison is the New York Times bestselling author of Look Me in the Eye, Be Different and Raising Cubby. He lectures widely on autism and neurological differences, and is a member of the Interagency Autism Coordinating Committee of the US Dept. of Health and Human Services. John also serves on committees and review boards for the CDC and the National Institutes of Health.
Add to Calendar