Past Event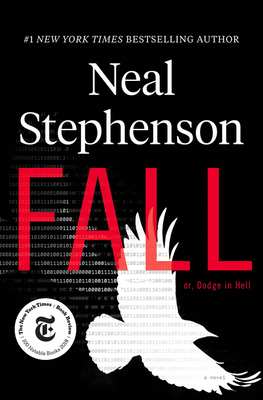 THIS EVENT IS SOLD OUT. We will be selling any empty seats to standby on site. Entrance will require the purchase of a copy of the book. Anyone is welcome to join the signing line with purchase of the book.
~~~~~~~~~
Meet Neal Stephenson and celebrate the publication of his newest book, FALL; OR, DODGE IN HELL. This event will be comprised of a reading and Q&A, followed by a signing. A ticket is required for attendance, and includes a copy of the book.
One beautiful autumn day, while Richard "Dodge" Forthrast undergoes a routine medical procedure, something goes irrevocably wrong. Dodge is pronounced brain dead and put on life support. Dodge's family has his brain scanned and its data structures uploaded and stored in the cloud, until it can eventually be revived. In the coming years, technology allows Dodge's brain to be turned back on. An eternal afterlife—the Bitworld—is created, in which humans continue to exist as digital souls. But this brave new immortal world is not the Utopia it might first seem . . .
Neal Stephenson is the bestselling author of the novels Reamde, Anathem, The System of the World, The Confusion, Quicksilver, Cryptonomicon, The Diamond Age, Snow Crash, and Zodiac, and the groundbreaking nonfiction work In the Beginning . . . Was the Command Line. He lives in Seattle, Washington.
Add to Calendar