Upcoming Event
Brookline Booksmith Used Book Cellar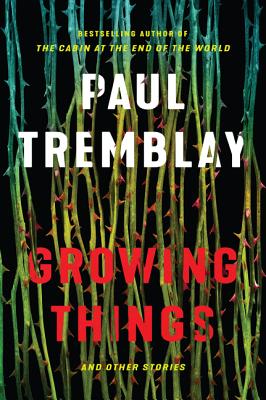 Buy Now

Buy Now
Growing Things and Other Stories
Sefira and Other Betrayals
From global catastrophe to the demons inside our heads, Paul Tremblay illuminates our primal fears and darkest dreams in startlingly original fiction that leaves us unmoored. And from John Langan, the award-winning writer of The Fisherman, comes a new collection of stories; Sefira and Other Betrayals.
Paul Tremblay has won the Bram Stoker, British Fantasy, and Massachusetts Book awards and is the author of The Cabin at the End of the World, Disappearance at Devil's Rock, A Head Full of Ghosts, and the crime novels The Little Sleep and No Sleep Till Wonderland. He is currently a member of the board of directors of the Shirley Jackson Awards, and his essays and short fiction have appeared in the Los Angeles Times, Entertainment Weekly online, and numerous year's-best anthologies. He has a master's degree in mathematics and lives outside Boston with his family.
John Langan is the author of two novels, The Fisherman and House of Windows, and two collections of stories, The Wide, Carnivorous Sky and Other Monstrous Geographies and Mr. Gaunt and Other Uneasy Encounters. The Fisherman won the Bram Stoker and This Is Horror Awards for superior achievement in a novel in 2016. With Paul Tremblay, Langan co-edited Creatures: Thirty Years of Monsters. He's one of the founders of the Shirley Jackson Awards, for which he served as a juror during its first three years. Currently, he reviews horror and dark fantasy for Locus magazine. Langan lives in New York's Hudson Valley with his wife, younger son, and many, many animals. He holds a first degree black belt in the Korean martial art of Tang Soo Do.