Past Event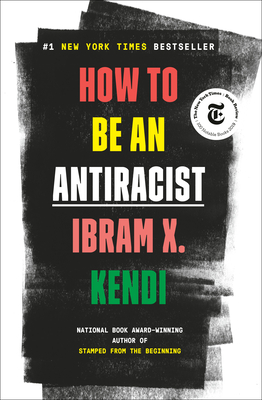 UPDATE: This event is now SOLD OUT but a standby line will form at the Coolidge Corner Theatre on the day of the event. There is no waitlist for standby; tickets will be available on a first-come, first-served basis while supplies last.
Dr. Ibram X. Kendi will speak in conversation with Boston Globe's Renée Graham at the Coolidge Corner Theatre at 6:00pm on August 28th (ticket required).
Dr. Ibram X. Kendi's concept of antiracism reenergizes and reshapes the conversation about racial justice in America—but even more fundamentally, points us toward liberating new ways of thinking about ourselves and each other. In How to be an Antiracist, Kendi asks us to think about what an antiracist society might look like, and how we can play an active role in building it.
Ibram X. Kendi is a New York Times bestselling author and the founding director of the Antiracist Research and Policy Center at American University. A professor of history and international relations and frequent public speaker, Kendi is a columnist at The Atlantic. He is the author of Stamped from the Beginning: The Definitive History of Racist Ideas in America, which won the National Book Award for Nonfiction, and The Black Campus Movement, which won the W.E.B. Du Bois Book Prize. Kendi lives in Washington, D.C.
Add to Calendar