Past Event
Brookline Booksmith Used Book Cellar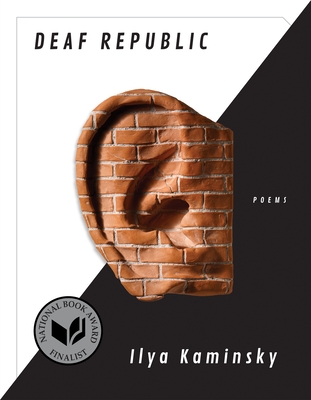 Buy Now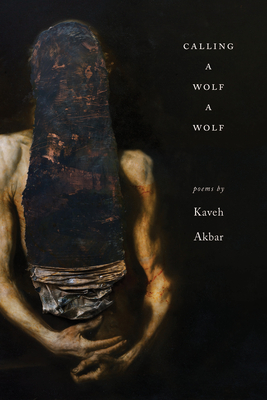 Buy Now
Deaf Republic
Calling a Wolf a Wolf
Join us for an evening of poetry with Ilya Kaminsky and Kaveh Akbar.
At once a love story, an elegy, and an urgent plea—Ilya Kaminsky's long-awaited Deaf Republic confronts our time's vicious atrocities and our collective silence in the face of them. Deaf Republic opens in an occupied country in a time of political unrest. When soldiers breaking up a protest kill a deaf boy, Petya, the gunshot becomes the last thing the citizens hear—all have gone deaf, and their dissent becomes coordinated by sign language.
The story follows the private lives of townspeople encircled by public violence: a newly married couple, Alfonso and Sonya, expecting a child; the brash Momma Galya, instigating the insurgency from her puppet theater; and Galya's girls, heroically teaching signs by day and by night luring soldiers one by one to their deaths behind the curtain.
"Evident throughout Deaf Republic is a profound imagination, matched only by the poet's ability to create a republic of conscience that is ultimately ours, too, and utterly his own—a map of what it means to live 'in a peaceful country.'"—Kevin Young, The New Yorker
Ilya Kaminsky was born in Odessa, former Soviet Union in 1977, and arrived to the United States in 1993, when his family was granted asylum by the American government. He is the author of two works of poetry, and has co-edited and co-translated many other books, including Ecco Anthology of International Poetry (Harper Collins) and Dark Elderberry Branch: Poems of Marina Tsvetaeva (Alice James Books). His awards include the Guggenheim Fellowship, the Whiting Writer's Award, the American Academy of Arts and Letters' Metcalf Award, Lannan Foundation's Fellowship and the NEA Fellowship. His poems have been translated over twenty languages, and his books have been published in many countries including Turkey, Holland, Russia, France, Mexico, Macedonia, Romania, Spain and China, where his poetry was awarded the Yinchuan International Poetry Prize.
Calling a Wolf a Wolf, Kaveh Akbar's highly-anticipated debut, boldly confronts addiction and courses the strenuous path of recovery, beginning in the wilds of the mind. Poems confront craving, control, the constant battle of alcoholism and sobriety, and the questioning of the self and its instincts within the context of this never-ending fight. "John Berryman and James Wright (and his son Franz Wright) haunt Calling a Wolf a Wolf, but Akbar also has a voice so distinctly his―tinted in old Persian, dipped in modern American, ancient and millennial, addict and ascetic, animal and more animal. In the end, nothing brings man―human or man―down to Earth more than the kingdom of flora and fauna."―Porochista Khakpour, Virginia Quarterly Review.
Kaveh Akbar's poems have appeared in The New Yorker, Poetry, The New York Times, Paris Review, The Nation, Best American Poetry, The New Republic, The Guardian, American Poetry Review, The Poetry Review, PBS NewsHour, and elsewhere. The recipient of honors including a Ruth Lilly and Dorothy Sargent Rosenberg Fellowship from the Poetry Foundation, a Pushcart Prize, the Levis Reading Prize, and a Lucille Medwick Memorial Award from the Poetry Society of America, Kaveh was born in Tehran, Iran, and teaches at Purdue University and in the low residency MFA programs at Randolph College and Warren Wilson.