Past Event
Brookline Booksmith Used Book Cellar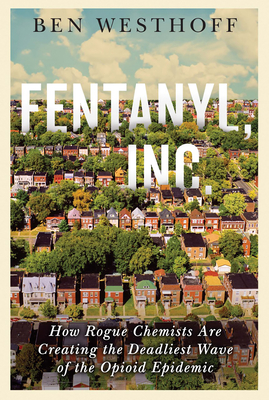 Buy Now
Co-presented by the Boston Institute for Nonprofit Journalism
A deeply human story, Fentanyl, Inc. is the first deep-dive investigation of a hazardous and illicit industry that has created a worldwide epidemic, ravaging communities and confounding government agencies. Poignantly, Westhoff chronicles the lives of addicted users and dealers, families of victims, law enforcement officers, and underground drug awareness organizers in the U.S. and Europe. Together they represent the shocking and riveting full anatomy of a calamity we are just beginning to understand.
Ben Westhoff is an award-winning investigative reporter who has covered stories ranging from Los Angeles gangsta rap to Native American tribal disputes to government corruption. He is the author of two previous books: Original Gangstas about the birth of West Coast rap, and Dirty South about the southern rappers who re-invented hip-hop. He has written at length about culture, drugs, and corruption in the Wall Street Journal, Rolling Stone, the Guardian, Village Voice, Vice, Oxford American, and elsewhere.
John Happel is a documentary photographer and photographic essayist. He received his B.A. degree in International Affairs from the George Washington University in 2005 and an M.A. degree in Journalism from the University of Missouri in 2017. His work has been honored by College Photographer of the Year, Photographer's Forum, The Missouri Press Association, and The Society for Professional Journalists.
Add to Calendar