Past Event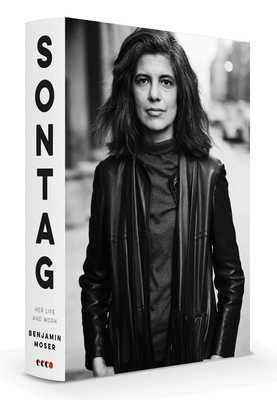 Every ticket includes 1 copy of Sontag: Her Life & Work. Benjamin Moser will speak at the Coolidge Corner Theatre at 6:00pm on September 25th (ticket required).
Mythologized and misunderstood, lauded and loathed, a girl from the suburbs who became a proud symbol of cosmopolitanism, Sontag left a legacy of writing on art and politics, feminism and homosexuality, celebrity and style, medicine and drugs, radicalism and Fascism and Freudianism and Communism and Americanism. Moser's masterful new biography explores the insecurity behind the formidable public face: the broken relationships, the struggles with her sexuality, that animated—and undermined—her writing. It shows her attempts to respond to the cruelties and absurdities of a country that had lost its way, and her conviction that fidelity to high culture was an activism of its own.
Benjamin Moser was born in Houston. He is the author of Why This World: A Biography of Clarice Lispector, a finalist for the National Book Critics' Circle Award and a New York Times Notable Book. For his work bringing Clarice Lispector to international prominence, he received Brazil's first State Prize for Cultural Diplomacy. He has published translations from French, Spanish, Portuguese, and Dutch. A former books columnist for Harper's Magazine and The New York Times Book Review, he has also written for The New Yorker, Conde Nast Traveler, and The New York Review of Books.
Add to Calendar