Past Event
Brookline Booksmith Used Book Cellar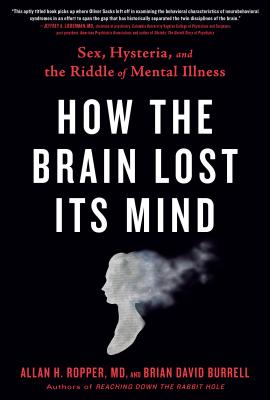 Buy Now
A noted neurologist challenges the widespread misunderstanding of brain disease and mental illness. How the Brain Lost Its Mind tells the rich and compelling story of two confounding ailments, syphilis and hysteria, and the extraordinary efforts to confront their effects on mental life. How does the mind work? Where does madness lie, in the brain or in the mind? How should it be treated?
Allan H. Ropper, M.D., is Professor of Neurology at Harvard Medical School and Raymond D. Adams Master Clinician of the Department of Neurology at Brigham and Women's Hospital. Dr. Ropper is an author of the most widely consulted textbook of neurology, Principles of Neurology, currently in its eleventh edition, and co-author with Brian David Burrell of Reaching Down the Rabbit Hole.
Brian Burrell is a member of the mathematics faculty at the University of Massachusetts Amherst. A teacher and writer, he is the author is several books, including Postcards from the Brain Museum, The Words We Live By, and, jointly with Dr. Allan H. Ropper, Reaching Down the Rabbit Hole. He is an authority on brain collections worldwide, and has discussed his work on NBC's Today Show, C-SPAN's Booknotes, and NPR's Morning Edition.
Add to Calendar