Past Event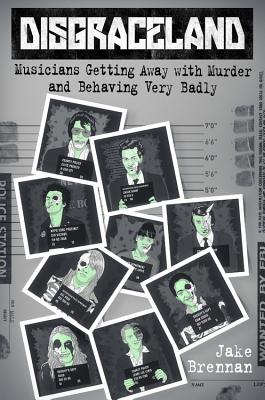 Disgraceland will mix all-new, untold stories with expanded tales from the first two seasons of the Disgraceland podcast. Using figures we already recognize, this collection shines a light into the dark corners of fame revealing the fine line that separates heroes and villains, as well as the danger Americans seek out in their news cycles, tabloids, reality shows and soap operas. At the center is the ever-fascinating music industry--a glittery stage populated by gangsters, drug dealers, pimps, groupies with violence, scandal and pure unadulterated rock 'n' roll entertainment.
Jake Brennan is a Boston based musician who launched, Disgraceland, "a rock 'n' roll true crime podcast" in February 2018 to great acclaim. Jake grew up in music. He saw the Ramones play live when he was ten years old and began recording and touring at a young age, first with his band Cast Iron Hike and then with his bands the Confidence Men and Bodega Girls. His songs have been featured in film and television, however Jake thinks his coolest musical accomplishment was opening for Fugazi "back in the day." He lives in North Boston with his wife and two sons.
Adam Weiner is the frontman for Philadelphia based rock and roll band, Low Cut Connie.
Add to Calendar