Past Event
Brookline Booksmith Store Level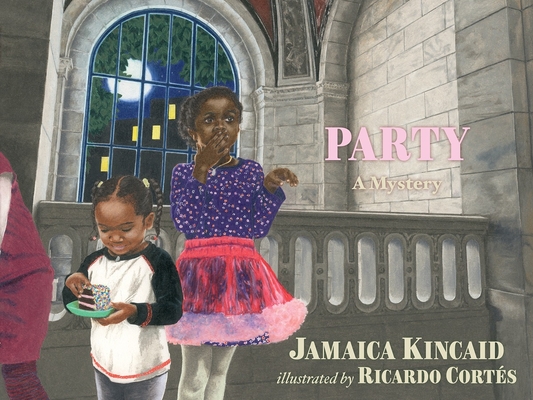 Buy Now
Three girls–Pam, Beth, and Sue–attend a party to celebrate the publication of the first of the Nancy Drew mystery books. There are many distractions at the fancy affair: flower arrangements, partygoers, refreshments, and lots and lots of marble. Suddenly, the oldest girl, Pam, sees what can only be described as something truly…bilious…not good. Beth sees it too. The youngest, Sue, does not, and as usual she has a hard time getting anyone to tell her anything. Party: A Mystery is a beautifully drawn adventure story that promises questions that will grab children, but does not guarantee an answer.
Jamaica Kincaid is a writer and professor whose works include the novels Annie John, Lucy, The Autobiography of My Mother, and Mr. Potter; a classic history of Antigua, A Small Place; and a memoir, My Brother. The Josephine Olp Weeks Chair and Professor of African and African American Studies in Residence at Harvard University, Kincaid was elected to the American Academy of Arts and Letters in 2004.
Ricardo Cortés is an illustrator and author. He has written and illustrated a children's book about marijuana: It's Just a Plant. He illustrated Go the Fuck to Sleep, Adam Mansbach's bedtime story for adults, and I Don't Want To Blow You Up!, a coloring book with pages devoted to famous Muslims who are not terrorists.
Add to Calendar