Past Event
Congregation Kehillath Israel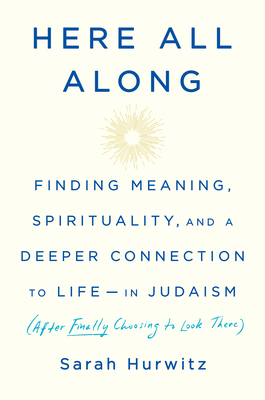 Buy Now
Here All Along
This event will take place at Congregation Kehillath Israel in partnership with Brookline Booksmith.
A renowned political speechwriter rediscovers Judaism, finding timeless wisdom and spiritual connection in its age-old practices and traditions. In this entertaining and accessible book, she shows us why Judaism matters and how its message is more relevant than ever, and she inspires Jews to do the learning, questioning, and debating required to make this religion their own.
Sarah Hurwitz worked in the White House from 2009-2017, serving as head speechwriter for First Lady Michelle Obama and as a senior speechwriter for President Barack Obama. Prior to working in government Hurwitz was the chief speechwriter for Hillary Clinton on her 2008 campaign for president, and a speechwriter for Senator John Kerry and General Wesley Clark during the 2004 presidential election. Hurwitz is a graduate of Harvard College and Harvard Law School.