Past Event
Brookline Booksmith Used Book Cellar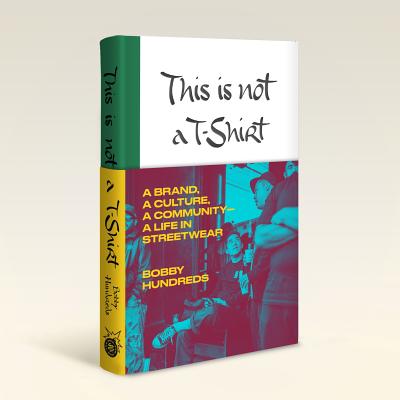 This Is Not a T-Shirt
The first 100 people to buy This Is Not a T-Shirt at Brookline Booksmith on Oct. 2 will receive a wristband, a seat at the event, and a free The Hundreds shirt. All other attendees will be standing-room only for the event, and meet Bobby at the signing afterwards.
Streetwear occupies that rarefied space where genuine "cool" coexists with big business; where a star designer might work concurrently with Nike, a tattoo artist, Louis Vuitton, and a skateboard company. It's the ubiquitous style of dress comprising hoodies, sneakers, and T-shirts. In the beginning, a few brands defined this style; fewer still survived as streetwear went mainstream. They are the OGs, the "heritage brands." The Hundreds is one of those persevering companies, and Bobby Hundreds is at the center of it all.
Bobby Kim, also known as Bobby Hundreds, is an illustrator, documentarian, designer, and writer. In 2003, he co-founded The Hundreds, a global men's streetwear brand and editorial platform, with Ben Shenassafar and a few hundred bucks. The two are also partners in Second Sons, a brand development group that incubates, structures, and facilitates other small businesses. Bobby lives in Los Angeles with his wife and two sons. He also feels like notes about the author are redundant for memoirs.