Past Event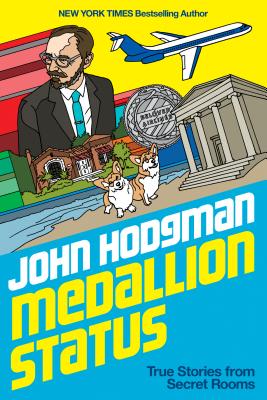 Update: this event is now SOLD OUT.
After spending most of his twenties pursuing a career as a literary agent, John Hodgman decided to try his own hand at writing. Following an appearance to promote one of his books on The Daily Show, he was invited to return as a contributor. This led to an unexpected and, frankly, implausible career in front of the camera that has lasted to this very day, or at least until 2016. In these pages, Hodgman explores the strangeness of his career, speaking plainly of fame, especially at the weird, marginal level he enjoyed it.
John Hodgman is a writer, comedian, and actor. He is the author of The Areas of My Expertise, More Information Than You Require, That Is All, and Vacationland. He is the host of the popular Judge John Hodgman podcast and also contributes a weekly column under the same name for The New York Times Magazine.
Jen Deaderick has written about gender and citizenship for the New York Times, the Huffington Post, Experience, and Dame. She is also a regular contributor on WGBH's news show, Greater Boston. Since 2008, she has run the largest Equal Rights Amendment page on Facebook. In 2012, she founded the #UseThe19th campaign, which encouraged women to get out and vote. In 2017, she took over the social media for A is For, an abortion rights organization founded by Martha Plimpton and other artists. Her book, She the People, is an illustrated history of women's citizenship in the US from 1776 to now.
Add to Calendar