Past Event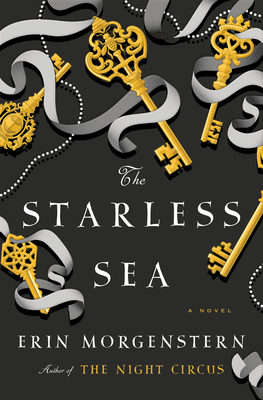 Join us for a conversation, reading and signing with the author of The Night Circus. For this event, Erin Morgenstern will be in conversation with Liberty Hardy.
Zachary Ezra Rawlins is a graduate student in Vermont when he discovers a mysterious book hidden in the stacks. As he turns the pages, entranced by tales of lovelorn prisoners, key collectors, and nameless acolytes, he reads something strange: a story from his own childhood. Bewildered by this inexplicable book and desperate to make sense of how his own life came to be recorded, Zachary uncovers a series of clues–a bee, a key, and a sword–that lead him to a masquerade party in New York, to a secret club, and through a doorway to an ancient library hidden far below the surface of the earth.
Erin Morgenstern is the author of The Night Circus, a number-one national best seller that has been sold around the world and translated into thirty-seven languages. She has a degree in theater from Smith College and lives in Massachusetts.
Liberty Hardy is a Book Riot senior contributing editor, the main host of the All the Books podcast, and a Book of the Month judge. She resides in the great state of Maine, where she reads 600 books a year and spoils her three cats, who hate books.
Add to Calendar