Past Event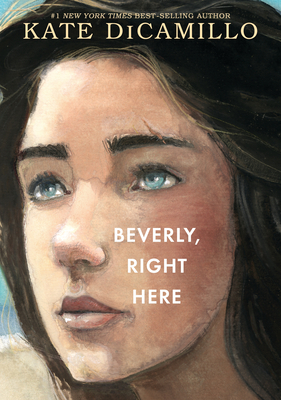 This event is now sold out. There will be a standby line at Coolidge Corner Theatre the day of the event, so please come try your luck if you'd still like to attend!
Welcome to a wonderful Sunday with multiple Newbery-winning children's author Kate DiCamillo! Kate will be speaking at Coolidge Corner Theatre about her new book, Beverly, Right Here. The talk will be followed by a public signing at the Booksmith, directly across the street from the theatre.
Beverly Tapinski has run away from home plenty of times, but that was when she was just a kid. By now, she figures, it's not running away. It's leaving. Determined to make it on her own, Beverly doesn't want to depend on anyone, and she definitely doesn't want anyone to depend on her. But despite her best efforts, she can't help forming connections with the people around her — and gradually, she learns to see herself through their eyes. In a touching, funny, and fearless conclusion to her sequence of novels about the beloved Three Rancheros, #1 New York Times best-selling author Kate DiCamillo tells the story of a character who will break your heart and put it back together again.
Add to Calendar