Past Event
Brookline Booksmith Used Book Cellar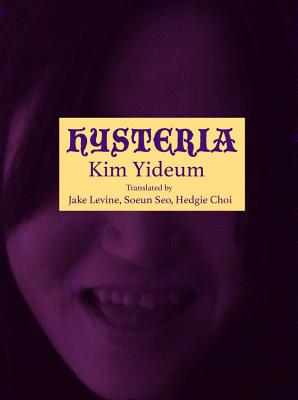 Buy Now
The Transnational Series welcomes two Korean translators to discuss their work and their most recent translations with Janaka Stucky, the founding editor of Black Ocean.
About the translators:
Jake Levine is an American translator, poet, and scholar. He received his BA and MFA from the University of Arizona and is currently Abd in a PhD program in Comparative Literature at Seoul National University. He works as an assistant professor of creative writing at Keimyung University and as a lecturer at the Literature Translation Institute of Korea. He is the assistant editor at Acta Koreana, the editor for the Korean poetry series Moon Country at Black Ocean, and a group member of the experimental hip-hop / verse collective Poetic Justice.
Sekyo Nam Haines, born and raised in South Korea, immigrated to the U.S. in 1973 as a registered nurse. She received her undergraduate degree in American literature and writing at the Goddard College ADP, continued her study of English literature at Harvard Extension school and poetry with the late Ottone M. Riccio in Boston, MA. Sekyo is a member of The Boston Literary Translator's group and is affiliated with ALTA.
Her original poetry has recently appeared in the journals Off the Coast, Lily Poetry Review, and Constellations. Her translations of Korean poetry have recently appeared in Notre Dame Review, The Massachusetts Review, Brooklynrail: InTranslation, and elsewhere. Her translation of Yuk Sa's poem "Dire Pinnacle" has been selected for The Massachusetts Review: And There Will Be Singing, An Anthology of International Writing. Sekyo lives in Cambridge, MA with her family.
About the moderator:
Janaka Stucky is a poet, performer, and founding editor of the award-winning press Black Ocean—which has published translations from Swedish, Korean, and Slovenian. He is a two-time National Haiku Champion, and is the author of four poetry collections. In 2017 he traveled to Korea with a grant from the U.S. Government as a cultural ambassador, where he cultivated a relationship with the Korean Language Translation Institute. As a result, in 2020 Black Ocean is launching a new 10-book series of translation called The Moon Country Korean Poetry Series, which will publish new English translations of contemporary Korean poetry by both mid-career and up-and-coming poets who debuted after the IMF crisis.
Add to Calendar