Past Event
Brookline Booksmith Used Book Cellar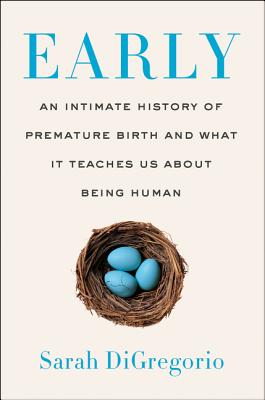 Buy Now
Inspired by the author's harrowing experience giving birth to her premature daughter, a compelling and empathetic work that combines memoir with rigorous reporting to tell the story of neonatology—and to meditate on the questions raised by premature birth.
Sarah DiGregorio is a freelance journalist who has written for various publications, including the New York Times, the Wall Street Journal, the Village Voice, Food & Wine, BuzzFeed, Parade, and Saveur. Her work has been included in the Best American Food Writing yearly anthologies three times. She lives in Brooklyn, New York, with her daughter and her husband.
A graduate of Colby College, Dr. Christy Cummings received her medical degree from the University of Rochester, and training in pediatrics, neonatology and ethics at Yale. Dr. Cummings is currently an Assistant Professor in Pediatrics at Harvard Medical School and an attending neonatologist in the Division of Newborn Medicine at Boston Children's Hospital and Beth Israel Deaconess Medical Center.
Add to Calendar