Past Event
Brookline Booksmith Used Book Cellar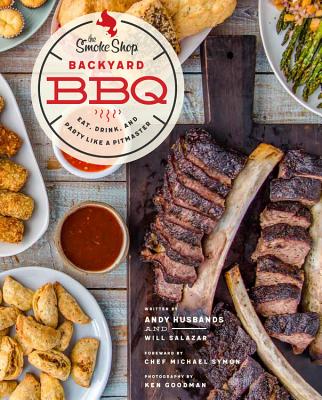 Buy Now
THIS EVENT HAS BEEN CANCELLED.
Every meal is better with BBQ! Impress your friends, family, and co-workers with recipes from Boston's popular Smoke Shop restaurant. Start off with a classic Backyard Barbecue featuring pulled pork, Twice-Smoked Pulled Chicken, deliciously simple brisket, and New Memphis Ribs. With a selection of the Smoke Shop's favorite sides, drinks, and desserts, it might seem like all you ever needed.
Andy Husbands is an award-winning pitmaster who began developing his own unique style of cooking upon opening Boston's Tremont 647 in 1996 and later, Sister Sorel. His latest culinary venture, The Smoke Shop, culminates Husbands' continued success and pays homage to his extensive background in the competitive barbecue circuit. His honest, approachable fare makes Smoke Shop the "Best Barbecue Restaurant" according to Boston Magazine, and the restaurant has been praised in The Boston Globe, Wine Spectator, Star Chefs, and more.
Add to Calendar