Past Event
Brookline Booksmith Used Book Cellar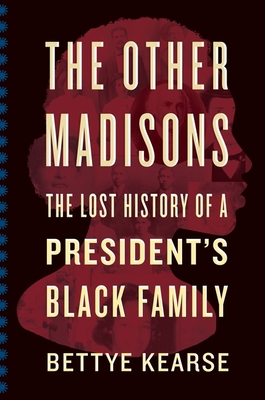 Buy Now
THIS EVENT HAS BEEN CANCELLED.
In The Other Madisons, Bettye Kearse—a descendant of a slave named Coreen and, according to oral tradition, President James Madison—finally shares her family story, exploring legacy, race, and the powerful consequences of telling the whole truth.
Bettye Kearse is a retired pediatric physician and geneticist. Her commentary "Our Family Tree Searches for Branches" appeared in the Boston Herald. "Destination Jim Crow" was published in River Teeth, listed as notable in The Best American Essays 2014, and nominated for the 2015 Pushcart Prize. "Mammy Warriors" is included in the anthology Black Lives Have Always Mattered. Her research for The Other Madisons was recently covered in the Washington Post. She lives in New Mexico.
Rev. Gloria E. White-Hammond, MD, MDiv is Co-Pastor of Bethel AME Church and the Swartz Resident Practitioner in Ministry Studies at Harvard Divinity School. She retired from the South End Community Health Center in 2008 after serving 27 years as a dedicated pediatrician to resilient families from some of Boston's most challenged communities.
Add to Calendar