Past Event
Brookline Booksmith Used Book Cellar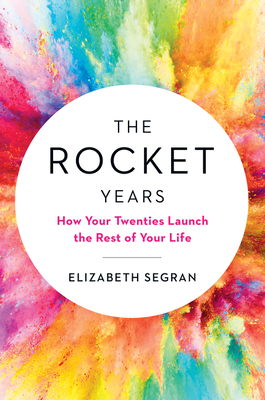 Buy Now
THIS EVENT HAS BEEN CANCELLED.
We tend to think of our twenties as a playground for life; a time for low-consequence experimentation and delaying big decisions. But the truth is that while you're muddling through those years—exploring new cities, dating the wrong people, hopping between jobs—a small shift in your flight path can mean the difference between landing on Mars or Saturn. Rather than prescribing one correct path (who are we kidding, there's no such thing anyway!), Elizabeth Segran invites readers to think critically and holistically about the life they want to build.
Elizabeth Segran spent her childhood in Brussels, Paris, Singapore, and Jakarta. She attended Columbia University, then got a Ph.D. in Indian literature and women's studies from the University of California, Berkeley. She's a senior staff writer at Fast Company, and her work has appeared in a wide range of publications, including The Atlantic, The Nation, Foreign Policy, and the New Republic. She lives in Boston with her husband, daughter, and books.
Add to Calendar