Past Event
Brookline Booksmith Used Book Cellar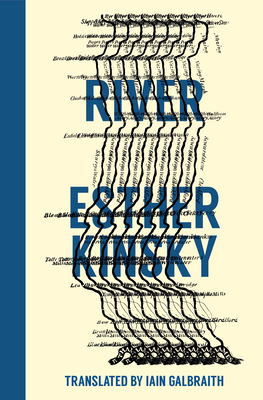 Buy Now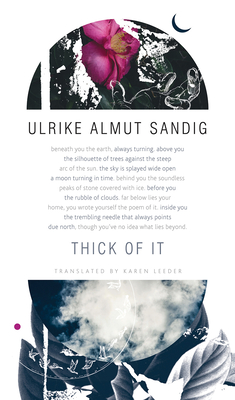 Buy Now
The Transnational Series welcomes two prominent German translators to discuss their work and their most recent translations.
This event is in partnership with Boston University's World Languages and Literatures Department.
Karen Leeder is a writer, translator and academic, and teaches German at New College, Oxford where she works especially on modern poetry. She translates contemporary German literature into English, including works by Volker Braun, Evelyn Schlag, Hans Magnus Enzensberger, Michael Krüger and Raoul Schrott. Her most recent translations include Evelyn Schlag's All Under one Roof (Carcanet) which was the Poetry Book Society summer translation selection (2018) and Michael Krüger's Postscript (Sheep Meadow, 2019). She was awarded an English PEN award and an American PEN/Heim award for her translation of from Ulrike Almut Sandig's Dickicht (Thick of it) which appeared with Seagull in 2018 and was longlisted for the Warwick translation Prize and shortlisted for the Schlegel-Tieck prize. Her translations of Durs Grünbein stretch back over a decade and were awarded the Stephen Spender Prize (2011) and the John Frederik Nims Memorial Prize (2018).
Iain Galbraith grew up in Scotland and studied literatures and languages at universities in the UK and Germany, where he now lives. His most recent book publications include his volume of poetry The True Height of the Ear (2018) as well as translations of Jan Wagner's Self-portrait with a Swarm of Bees (2015), Esther Kinsky's River (2018) and Esther Dischereit's Sometimes a Single Leaf (2020). He also translates into German, recently publishing selections by John Burnside (2016 and 2018 ) and Alice Oswald (2018). He has received several prizes for his work, including the Popescu Prize for European Poetry Translation (2015), the Stephen Spender Prize (2014), the Schlegel-Tieck Prize (2016) and a PEN/Heim Translation Fund Grant (2017).
About the moderator:
William Waters teaches in Boston University's World Languages and Literature department. He offers courses on German literature, Comparative Literature, translation, German linguistics, advanced German language, and the Humanities sequence of BU's Core Curriculum. His research interests center on poetry and poetics and on the poet Rainer Maria Rilke; he is the author of Poetry's Touch: On Lyric Address (Cornell University Press) and numerous scholarly articles on poetry. At BU he has been honored with the National Endowment for the Humanities Distinguished Teaching Professorship, the Templeton Prize for Excellence in Student Advising, and the Outstanding Teaching Award from the quondam Honors Program of the College of Arts and Sciences. From 2007 to 2013 he served as the founding chair of his department, and continues as Associate Director of Boston University's Center for the Study of Europe.
Add to Calendar