Upcoming Event
Virtual Event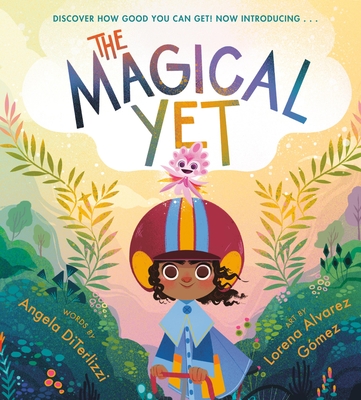 Buy Now
The Magical Yet
This in-store event was previously scheduled for 4⁄19 at 10:30am. Instead, join us for Instagram Live storytime on 4⁄22 at 3:00pm, on our Insta @brooklinebooksmith!
Each of us, from the day we're born, is accompanied by a special companion–the Yet. Can't tie your shoes? Yet! Can't ride a bike? Yet! Can't play the bassoon? Don't worry, Yet is there to help you out. Told in tight rhyme reminiscent of the great Dr. Seuss himself, this rollicking, inspirational picture book is perfect for every kid who is frustrated by what they can't do … YET!
Angela DiTerlizzi never forgets her Magical Yet, especially when she wrote more than ten drafts to get this book just right. She's written other books, too, including Just Add Glitter, Some Bugs, Some Pets, and Baby Love. She lives with her husband, best-selling author-illustrator Tony DiTerlizzi, and their daughter in Amherst, Massachusetts.
Click on the book image to buy a copy and support Angela and your local independent bookstore!