Upcoming Event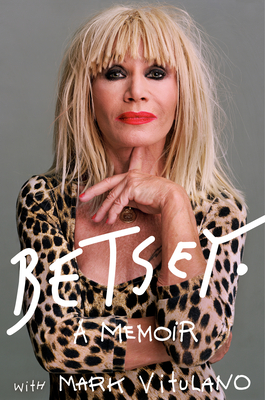 Betsey: A Memoir
This event is a ticketed Meet and Greet. There will be no reading.
Mention the name "Betsey Johnson" and almost every woman from the age of 15 to 75 can rapturously recall a favorite dress or outfit; whether worn for a prom, a wedding, or just to stand out from the crowd in a colorful way. They may also know her as a renegade single mom who palled around with Edie Sedgwick, Twiggy, and The Velvet Underground, or even as a celebrity contestant on Dancing with the Stars. Betsey will take the reader behind the tutu and delve deeply into what it took to go from a white picket fence childhood in Connecticut to becoming an internationally known force in a tough, competitive business.
Betsey Johnson has been rocking the fashion industry with her unique and original designs since the 1960s. Known for her celebration of the exuberant, the embellished, and the over-the-top, her commitment to remain true to her one-of-a-kind vision has kept her at the forefront of fashion for over 40 years. She is the recipient of the Council of Fashion Designers of America Timeless Talent Award (created just for her by the CFDA), The National Arts Club Johnson Medal of Honor of Lifetime Achievement in Fashion, and was honored with a plaque on the Fashion Walk of Fame.