Past Event
Virtual Event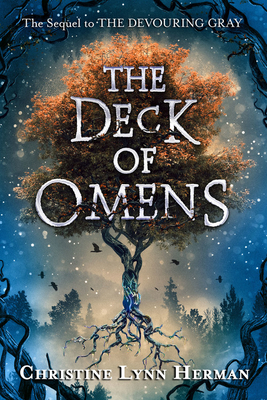 Buy Now
THIS EVENT was previously scheduled for the store on 4/23. Please note the date change. Click here to find the event!
Though the Beast is seemingly subdued for now, a new threat lurks in Four Paths: a corruption seeping from the Gray into the forest. And with the other Founders preoccupied by their tangled alliances and fraying relationships, only May Hawthorne seems to realize the danger. But saving the town she loves means seeking aid from the person her family despises most–her father, Ezra Bishop.
Born in New York City but raised around the world, Christine Lynn Herman subscribes to the firm philosophy that home is where her books are. She returned to the United States to study at the University of Rochester, where she received an Honors English degree. Currently, Christine and her books reside in Cambridge, MA, along with her partner and their extremely spoiled cat. You can find her in the nearest forest trying to figure out how to become a tree.
Amanda Foody has always considered imagination to be our best attempt at magic. After spending her childhood longing to attend Hogwarts, she now loves to write about immersive settings and characters grappling with insurmountable destinies. She holds a master's in accountancy from Villanova University and a bachelor of arts in English literature from the College of William and Mary.
Rory Power grew up in Boston, received her undergraduate degree at Middlebury College, and went on to earn an MA in prose fiction from the University of East Anglia. She lives in Massachusetts. Her first novel is the New York Times bestseller Wilder Girls.
Add to Calendar