Past Event
Virtual Event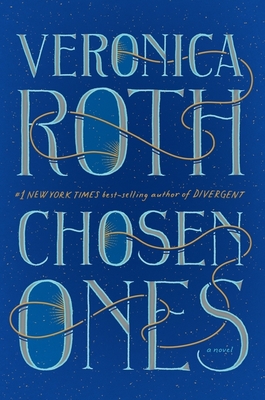 Buy Now
Chosen Ones
THIS EVENT IS NOW A VIRTUAL EVENT on twitch.tv! You can find it at this link. Click on book image to buy Chosen Ones from our online store!
Fifteen years ago, five ordinary teenagers were singled out by a prophecy to take down an impossibly powerful entity wreaking havoc across North America. He was known as the Dark One, and he leveled cities and claimed thousands of lives. Chosen Ones, as the teens were known, gave everything they had to defeat him.
On the tenth anniversary of the Dark One's defeat, something unthinkable happens: one of the Chosen Ones dies. When the others gather for the funeral, they discover the Dark One's ultimate goal was much bigger than they, the government, or even prophecy could have foretold—bigger than the world itself. And this time, fighting back might take more than they have to give.
Veronica Roth is the #1 New York Times best-selling author of the Divergent series and the Carve the Mark duology. Divergent received the 2011 Goodreads Choice Award for Favorite Book, Publishers Weekly Best Book of 2011, and was the winner of the YALSA 2012 Teens' Top Ten. The trilogy has been adapted into a blockbuster movie series. Carve the Mark published in January 2017, debuted at #1 on the New York Times bestseller list, and remained on the list for eighteen weeks to follow. The Fates Divide, the second installment of the Carve the Mark series, also debuted at #1 on the New York Times bestseller list.