Upcoming Event
Brookline Booksmith Used Book Cellar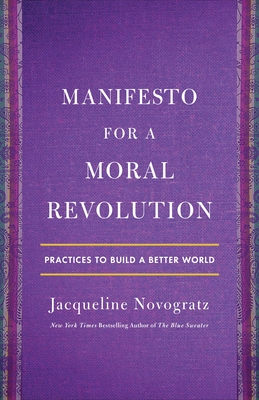 Buy Now
Manifesto for a Moral Revolution
Drawing on inspiring stories from change-makers around the world and on memories of her own most difficult experiences, Jacqueline divulges the most common leadership mistakes and the mind-sets needed to rise above them. The culmination of thirty years of work developing sustainable solutions for the problems of the poor, Manifesto for a Moral Revolution offers the perspectives necessary for all those—whether ascending the corporate ladder or bringing solar light to rural villages—who seek to leave this world better off than they found it.
Jacqueline Novogratz is the founder and CEO of Acumen. She has been named one of the Top 100 Global Thinkers by Foreign Policy, one of the 25 Smartest People of the Decade by the Daily Beast, and one of the World's 100 Greatest Living Business Minds by Forbes, which also honored her with the Forbes 400 Lifetime Achievement Award for Social Entrepreneurship. In addition to Acumen, she is a sought after speaker and sits on a number of philanthropic boards.
Bina Venkataraman is the editorial page editor of The Boston Globe. Before joining the Globe, she served as a senior adviser for climate change innovation in the Obama White House, was the director of global policy initiatives at the Broad Institute of MIT and Harvard, and taught in the program on science, technology, and society at MIT. An alumna of Brown University and the Harvard Kennedy School, Venkataraman grew up in a small town in Ohio and now lives in Boston.