Upcoming Event
Brookline Booksmith Used Book Cellar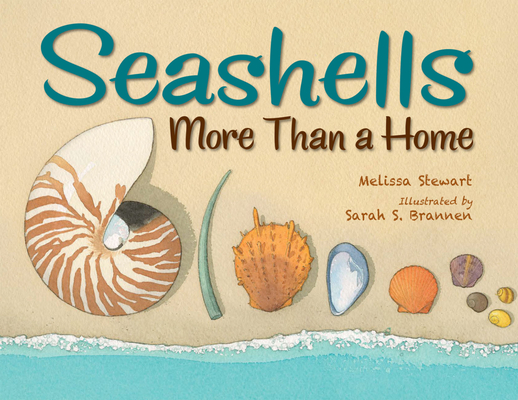 Buy Now
Seashells: More Than a Home
Young naturalists discover thirteen seashells in this elegant introduction to the remarkable versatility of shells. Dual-layered text highlights how shells provide more than a protective home in this expository nonfiction exploration. The informative secondary text underscores characteristics specific to each shell. Elegant watercolor illustrations create a scrapbook feel, depicting children from around the world observing and sketching seashells across shores.
Melissa Stewart is the award-winning author of more than one hundred fifty science books for children. She holds degrees in biology and science journalism. Recent books include Feathers: Not Just for Flying; No Monkeys, No Chocolate; and Can an Aardvark Bark?. She lives in Acton, Massachusetts.
Sarah S. Brannen is the author and illustrator of Madame Martine, Uncle Bobby's Wedding and the illustrator of Feathers: Not Just for Flying; Digging for Troy: From Homer to Hisarlik; and At Home in Her Tomb: Lady Dai and the Ancient Chinese Treasures of Mawangdui. She lives in Massachusetts.