Upcoming Event
Brookline Booksmith Used Book Cellar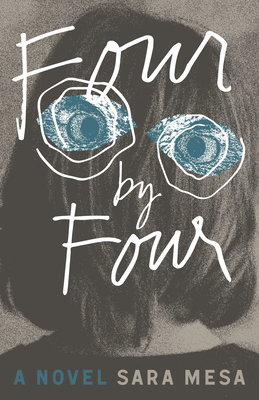 Buy Now
Four by Four
"With short, propulsive chapters, Sara Mesa creates an unforgettable gothic landscape, centered on the mysterious and menacing Wybrany College, that twists in ways that unsettle and thrill. In Four by Four, Mesa's sentences are clear as glass, but when you look through you will be terrified by what you see."—Laura van den Berg, author of The Third Hotel
A haunting depiction of a sinister elite boarding school in a world veering toward chaos. An exploration of the relationship between the powerful and powerless—and the repetition of these patterns—Mesa's "sophisticated nightmare" calls to mind great works of gothic literature (think Shirley Jackson) and social thrillers to create a unique, unsettling view of freedom and how a fear of the outside world can create monsters.
Translated from the Spanish by Katie Whittemore.
About the author:
Sara Mesa is the author of eight works of fiction, including Scar (winner of the Ojo Critico Prize), Four by Four (a finalist for the Herralde Prize), An Invisible Fire (winner of the Premio Málaga de Novela), and Cara de Pan. Her works have been translated into more than ten different languages, and has been widely praised for her concise, sharp writing style.
About the translator:
Katie Whittemore is graduate of the University of NH (BA), Cambridge University (M.Phil), and Middlebury College (MA), and was a 2018 Bread Loaf Translators Conference participant. Her work has appeared or is forthcoming in Two Lines, The Arkansas International, The Common Online, and Gulf Coast Magazine Online, The Los Angeles Review, The Brooklyn Rail, and InTranslation.
About the moderator:
Chad Post is the Publisher of Open Letter Books and Editor of The Three Percent Website.