Past Event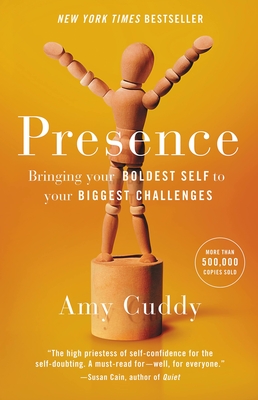 Buy Now
Click the button above to register for this virtual event.
Brookline Booksmith is proud to sponsor Raising a Reader Massachusetts's "LIVE! with an Author" series.
Amy Cuddy has galvanized tens of millions of viewers around the world with her TED talk about "power poses." Now she presents the enthralling science underlying these and many other fascinating body-mind effects, and teaches us how to use simple techniques to liberate ourselves from fear in high-pressure moments, perform at our best, and connect with and empower others to do the same. Brilliantly researched, impassioned, and accessible, Presence is filled with stories of individuals who learned how to flourish during the stressful moments that once terrified them.
Amy Cuddy is a Harvard Business School professor and social psychologist who studies how nonverbal behavior and snap judgments influence people. Her research has been published in top academic journals and covered by NPR, the New York Times, the Wall Street Journal, The Economist, Wired, Fast Company, and more.
Click on the book image to buy a copy of Presence and support Amy and Brookline Booksmith!
Add to Calendar