Past Event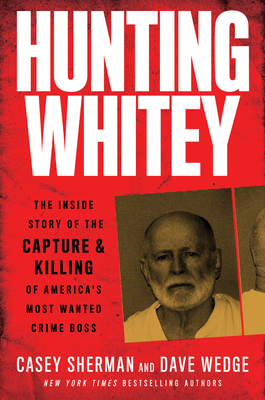 Buy Now
Click the button above to register for this virtual event.
For the first time, Boston reporters Casey Sherman and Dave Wedge draw on exclusive interviews and exhaustive investigative reportage to tell the complete story of Whitey Bulger, one of the most notorious crime bosses in American history—alongside Al "Scarface" Capone and Vito Genovese—and a longtime FBI informant. The leader of Boston's Winter Hill Gang and #1 on the FBI's Most Wanted list, Bulger was indicted for nineteen counts of murder, racketeering, narcotics distribution, and extortion. But it was his sixteen-year flight from justice on the eve of his arrest that made him a legend and exposed deep corruption within the FBI.
Casey Sherman and Dave Wedge are one of the premier nonfiction writing teams telling stories out of Boston. Together, they co-wrote the definitive story of the Boston Marathon bombings in Boston Strong: A City's Triumph Over Tragedy, which was adapted for the Mark Wahlberg film Patriots Day. They also wrote Ice Bucket Challenge: Pete Frates and the Fight against ALS, which is in development as a feature film, and the New York Times bestselling 12: The Inside Story of Tom Brady's Fight for Redemption. They live in Boston.
Bob Ward is widely regarded as one of the best crime reporters in New England. He has covered hundreds of high-profile cases and is known for getting officials, alleged criminals, even witnesses to go "on record" in his reporting.
Click the book image to pre-order a copy of Hunting Whitey, and support Casey Sherman and Dave Wedge as well as Brookline Booksmith!
Add to Calendar