Past Event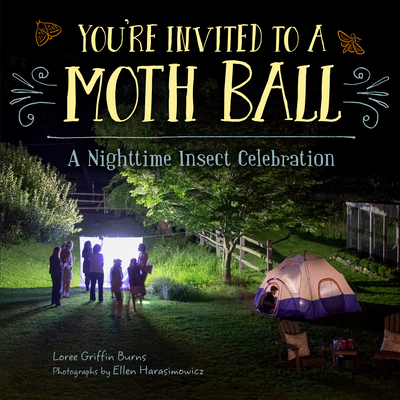 Buy Now
Click the button above to register for the virtual event.
Kids are usually asleep when moths come out at night. But discovering the diverse moth population is simple--stay up late and set up a party for moths! Nature centers and museums host events called moth balls each summer, but kids can create their own right at home. Captivating photographs show how to lure in moths to study them. Direct address to the reader shows kids the magic of science found at home.
Loree Griffin Burns is an award-winning writer who holds a PhD in biochemistry. Each of her books draws heavily on both her passion for nature and her experience as a working scientist. She is the author of Life on Surtsey: Iceland's Upstart Island, Citizen Scientist: Be a Part of Scientific Discovery in Your Own Back Yard, and Beetle Busters: A Rogue Insect and the People Who Track It.
Click the book image to buy a copy of You're Invited to a Moth Ball and support Loree Griffin Burns and Brookline Booksmith!
Add to Calendar