Past Event
Virtual Event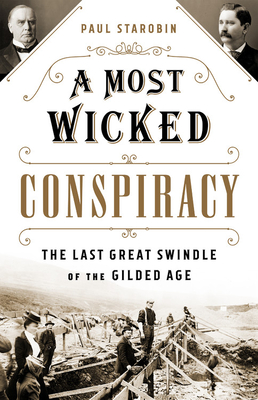 Buy Now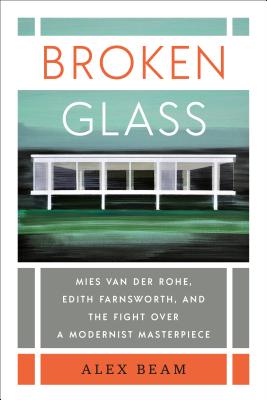 Buy Now
<strong>Click here</strong>

to register for the virtual event.
In the feverish, money-making age of railroad barons, political machines, and gold rushes, corruption was the rule, not the exception. Yet the Republican mogul "Big Alex" McKenzie defied even the era's standard for avarice. Charismatic and shameless, he arrived in the new Alaskan territory intent on controlling gold mines and draining them of their ore. Paul Starobin's A Most Wicked Conspiracy recounts McKenzie's plot to rob the gold fields.
Broken Glass is the true story of the intimate relationship that gave birth to the Farnsworth House, a masterpiece of twentieth-century architecture—and disintegrated into a bitter feud over love, money, gender, and the very nature of art. Interweaving personal drama and cultural history, Alex Beam presents a stylish, enthralling narrative tapestry, illuminating the fascinating history behind one of the twentieth-century's most beautiful and significant architectural projects.
Paul Starobin is the author of Madness Rules the Hour: Charleston, 1860 and the Mania for War, praised by the New York Times as a "fast-paced, engagingly written account" of the hysteria that descended on Charleston, South Carolina, on the eve of the Civil War. He has been a frequent contributor to the Atlantic and is a former Moscow bureau chief for Business Week. He has written for other publications including the Wall Street Journal, Washington Post, City Journal, Politico, and National Geographic.
Alex Beam has written four nonfiction books, two of them New York Times Notable Books. Publishers Weekly named his most recent work, The Feud: Vladimir Nabokov, Edmund Wilson and the End of a Beautiful Friendship, one of the best books of the year.
Click on the book images to buy a copy of Broken Glass and pre-order a copy of A Most Wicked Conspiracy, and support Alex and Paul as well as Brookline Booksmith!
Add to Calendar