Upcoming Event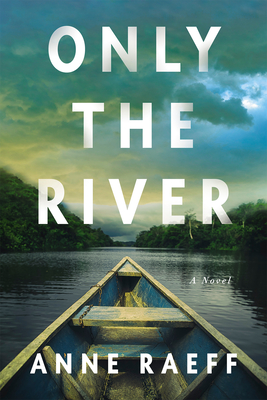 Buy Now
Click the button above to register for this virtual event.
Fleeing the ravages of wartime Vienna, Pepa and her family find safe harbor in the small town of El Castillo, on the banks of the San Juan River in Nicaragua. There her parents seek to eradicate yellow fever while Pepa falls under the spell of the jungle and the town's eccentric inhabitants. But Pepa's life―including her relationship with local boy Guillermo―comes to a halt when her family abruptly moves to New York, leaving the young girl disoriented and heartbroken.
Through many generations and several wars, Only the River explores the way displacement both destroys two families and creates new ones, sparking a revolution that changes their lives in the most unexpected ways.
Anne Raeff's short story collection, The Jungle Around Us, won the 2015 Flannery O'Connor Award for Short Fiction, was a finalist for the California Book Award, and was named one of the 100 Best Books of 2016 by San Francisco Chronicle. Her novel Winter Kept Us Warm was awarded the California Book Award's Silver Medal in Fiction, was a finalist for the Simpson Literary Prize, and was a finalist for the Northern California Book Award. Her stories and essays have appeared in New England Review, ZYZZYVA, and Guernica, among other places. She lives in San Francisco with her wife, Lori, Juztice, and their two cats.
Michelle Hoover leads the GrubStreet Novel Incubator program and is the coordinator for the 20th Anniversary Massachusetts Book Awards. She is a 2014 NEA Fellow and has been a Writer-in-Residence at Brandeis University, a MacDowell Fellow, and a winner of the PEN/New England Discovery Award. Her debut, The Quickening, was a 2010 Massachusetts Book Award "Must Read" and a finalist for the Center for Fiction's First Novel Prize. Her second novel, Bottomland, was the 2017 All Iowa Reads selection and a 2016 Mass Book "Must Read." She is a native of Iowa and lives in Boston.
Add to Calendar