Upcoming Event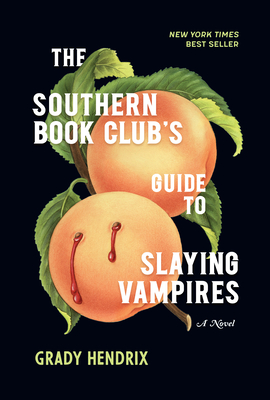 Buy Now
Click the button above to register for this virtual event.
Patricia Campbell's life has never felt smaller. Her husband is a workaholic, her teenage kids have their own lives, her senile mother-in-law needs constant care, and she's always a step behind on her endless to-do list. The only thing keeping her sane is her book club, a close-knit group of Charleston women united by their love of true crime. At these meetings, they're as likely to talk about the Manson family, as they are to talk about their own.
One evening after book club, Patricia is viciously attacked by an elderly neighbor, bringing the neighbor's handsome nephew, James Harris, into her life. James is well traveled and well read, and he makes Patricia feel things she hasn't felt in years. But when children on the other side of town go missing, their deaths written off by local police, Patricia has reason to believe James Harris is more of a Bundy than a Brad Pitt. The real problem? James is a monster of a different kind—and Patricia has already invited him in.
Grady Hendrix is a novelist and screenwriter based in New York City. He is the author of _Horrorstö_r, My Best Friend's Exorcism, Paperbacks from Hell, and We Sold Our Souls, all of which received critical praise from outlets including NPR, the Washington Post, the Wall Street Journal, Los Angeles Times, the A.V. Club, Paste, Buzzfeed, and more. He has contributed to Playboy, The Village Voice, and Variety.
Click the book image to buy a copy of The Southern Book Club's Guide to Slaying Vampires and support Grady Hendrix and Brookline Booksmith!
Add to Calendar