Upcoming Event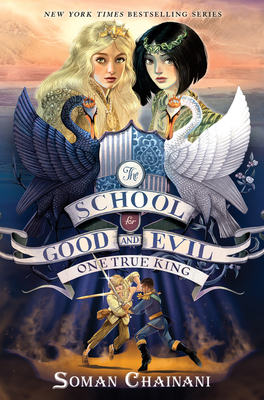 Buy Now
Click the button above to register for this virtual event.
In this sixth and final installment in Soman Chainani's New York Times bestselling epic fantasy fairy tale series, The School for Good and Evil, Camelot's crown—and the fate of the Endless Woods—are up for grabs.
Beyond Good and Evil. Beyond Ever Afters. The tale of Sophie and Agatha comes to a dramatic conclusion. Prepare yourself for the End of Ends.
Soman Chainani's first five novels in The School for Good and Evil series all debuted on the New York Times bestseller list. The series has sold over 2.5 million copies, has been translated into 30 languages across six continents, and will soon be a major motion picture. A graduate of Harvard University and Columbia University's MFA Film Program, Soman has made films that have played all over the world, and his writing awards include honors from Big Bear Lake, the CAPE Foundation, and the Sun Valley Writers' Fellowship. When he's not telling stories, Soman is a die-hard tennis player who never lost a first-round match for ten years . . . until he started writing The School for Good and Evil. Now he loses all the time.
Click the book image to pre-order a copy of The School of Good and Evil: One True King, and support Soman and Brookline Booksmith!
Add to Calendar