Upcoming Event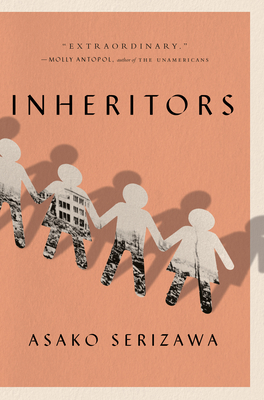 Buy Now
Click the button above to register for this virtual event.
Spanning more than 150 years, and set in multiple locations across colonial and postcolonial Asia and the United States, Inheritors paints a kaleidoscopic portrait of its characters as they grapple with the legacies of loss, imperialism, and war. A retired doctor is forced to confront the horrific moral consequences of his wartime actions. An elderly woman subjects herself to an interview, gradually revealing a fifty-year old murder and its shattering aftermath. And in the last days of a doomed war, a prodigal son who enlisted against his parents' wishes survives the American invasion of his island outpost, only to be asked for a sacrifice more daunting than any he imagined.
Serizawa's characters walk the line between the devastating realities of war and the banal needs of everyday life as they struggle to reconcile their experiences with the changing world. A breathtaking meditation on suppressed histories and the relationship between history, memory, and storytelling, Inheritors stands in the company of Lisa Ko, Viet Thanhn Nguyen and Min Jin Lee.
Asako Serizawa was born in Japan and grew up in Singapore, Jakarta, and Tokyo. A graduate of Tufts University, Brown University, and Emerson College, she has received two O. Henry Prizes, a Pushcart Prize, and a Rona Jaffe Foundation Writers' Award. A recent fiction fellow at the Fine Arts Work Center in Provincetown, she currently lives in Boston. Inheritors is her first book.
Click the book image to pre-order a copy of Inheritors and support Asako and Brookline Booksmith!
Add to Calendar