Past Event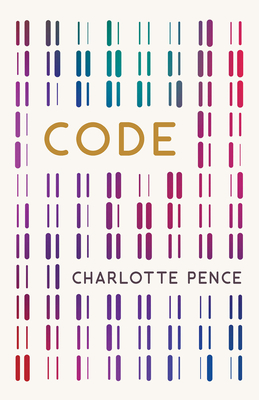 Buy Now
Buy Now
Click the button above to register for this virtual event.
Charlotte Pence reads and discusses poems from her collection Code, in conversation with John Skoyles and Gail Mazur.
The poems in Charlotte Pence's new book attest to how we preserve what is lost, not only through story and poetry, but also through nonverbal means like cave art and DNA. Code revolves around grief—particularly the loss of Pence's friend and fellow poet Shira Shaiman. With permission from her family, four of Shaiman's poems are included in Code, as a tribute and touchstone that act in conversation with the rest of the book.
Charlotte Pence is the winner of the Foreward Reviews Book of the Year Award. She has published two books of poetry, Many Small Fires and Code, and is the editor of The Poetics of American Song Lyrics. She directs the Stokes Center for Creative Writing at University of South Alabama. Her poetry weaves together the lyric and the scientific.
John Skoyles and Gail Mazur are both renowned poets, and two of Shira's former professors. You can purchase John Skoyles' collection Driven from our bookshop.org shop, at this link. You can preorder Gail's collection Land's End (Sept 2020) directly from us at this link.
This event is free to attend, but you can support the store and authors by paying your way in, or by purchasing Code directly from us. There's no bookstore without readers. Thank you for your support!
Add to Calendar