Past Event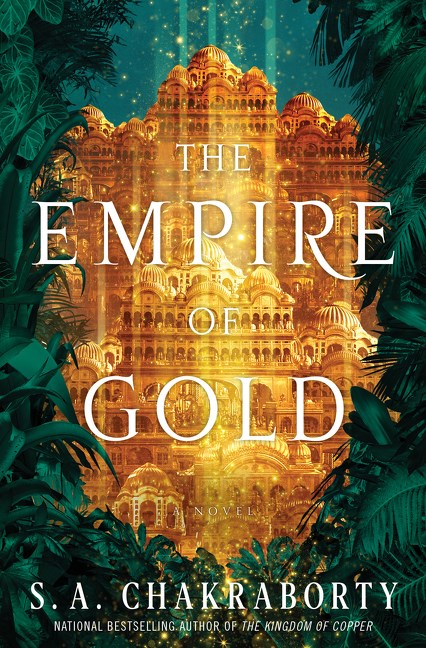 Buy Now
Buy Now
Click the button above to register for this virtual event!
Join Brookline Booksmith to celebrate the launch of the third and final book of the Daevabad Trilogy from S.A. Chakraborty, in conversation with the incredible R.F. Kuang!
The Empire of Gold
After a brutal conquest strips the city of Daevabad of its magic, Nahid leader Banu Manizheh and her resurrected commander, Dara, must try to repair their fraying alliance and stabilize a fractious, warring people. Having narrowly escaped their murderous families and Daevabad's deadly politics, Nahri and Ali, now safe in Cairo, now face the question of whether they owe help to those they have left behind. As peace grows more elusive and old players return, Nahri, Ali, and Dara come to understand that in order to remake the world, they may need to fight those they once loved … and take a stand for those they once hurt.
S.A. Chakraborty is the author of the critically acclaimed Daevabad Trilogy. Her work has been nominated for the Locus, World Fantasy, Crawford, and Astounding awards. When not buried in books about thirteen-century con artists and Abbasid political intrigue, she enjoys hiking, knitting, and re-creating unnecessarily complicated medieval meals.
R.F. Kuang, moderator, is a Marshall Scholar, translator, and the author of The Poppy War and The Dragon Republic. She has an MPhil in Chinese Studies from the University of Cambridge and is pursuing an MSc in Contemporary Chinese Studies at Oxford University. Her research examines nationalism and ideology in modern Chinese fiction.
This event is free to attend, but you can support the store by paying your way in. There's no bookstore without readers–we thank you for your support!
Add to Calendar