Upcoming Event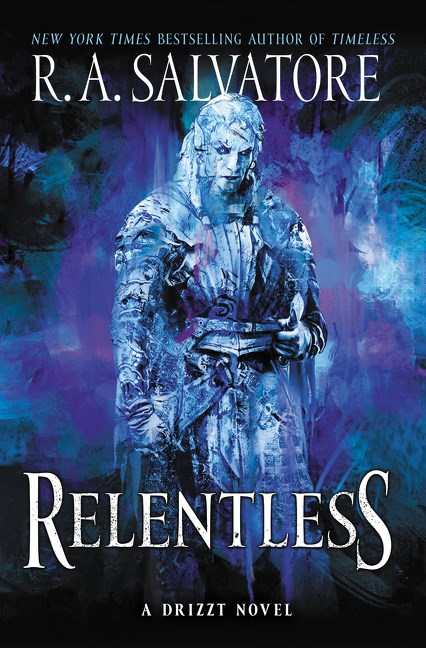 Buy Now
Click the button above to register for this virtual event!
Brookline Booksmith invites you to celebrate the release of R.A. Salvatore's Relentless: A Drizzt Novel, the epic concluding volume of the Generations trilogy!
Relentless: A Drizzt Novel
Thirty years since the debut of legendary dark elf warrior Drizzt Do'Urden, the character has become an icon of epic fantasy, roleplaying, and storytelling. In this, the final novel of the Generations trilogy, Drizzt's father Zaknafein finds himself himself and his friend, mercenary Jarlaxle, trapped in a seemingly inescapable, bleak and perilous situation. Death surrounds them–but will that be the ultimate challenge that faces Zaknafein? Or will life itself take that honor?
R.A. Salvatore has sold more than 30 million books worldwide, thanks to his groundbreaking work on Forgotten Realms and numerous epic fantasy series. He has been on the NYT bestseller list over two dozen times. He lives in Massachusetts, enjoys his weekly DemonWars game, and plays softball for a team called Team Battlehammer.
This event is $5 to attend, but you can enter free with coupon code by ordering RELENTLESS from the Brookline Booksmith online shop. Thank you for helping us continue to do what we love!
Add to Calendar