by Russ Barker, Bookseller
This dystopian moment has upended everything with lightning speed. Our reassuring safety nets of routine and habit have suddenly evaporated. With times uncertain and the future unknowable everything feels strange and unsettling. Finding temporary solace in constrained circumstances can provide a bit of grounding in a dreary present.
In my enforced isolation I've turned to several books and found each one unexpectedly constructive and regenerative. They all focus on the seemingly mundane yet manage to create a calming mental space, and do this in the most casual—yet forceful—ways.
Each puts you in touch with some natural essentials we may have lost sight of. They offer an appreciation of the long range design of the seasons and how precious these recurring cycles of the day and the year are.
Journal of a Solitude
May Sarton was a great appreciator. Solitude became her element, and through her series of journals she vividly evokes the perpetual flux of living alone in time. By giving her full attention to everything, including the most minute nuances of color and light, she resolutely honed her craft. The journals and gardening became demanding creative routines that helped center her personal identity.
Plant Dreaming Deep
This particularly healing journal provides record of the year Sarton bought and restored a dilapidated old house. In the arduous process of creating a nurturing home, she successfully grafts her European sensibility onto the new setting of a quintessential rural New England town. The passages on the wonders and rewards of gardening throughout the year are particularly resonant.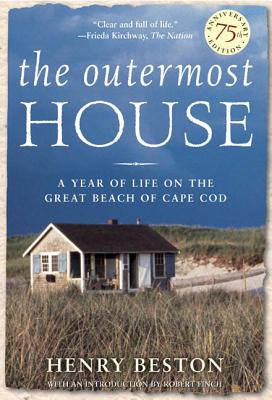 The Outermost House
Henry Beston kept a naturalist's record of his austere, year-long solo residence on a deserted Cape Cod beach. His daily communion with ordinary things like the seashore, the ocean, and the passing time provide an epic backdrop for the reader's broader reflections about the nature of life itself.