by Nefertiti, Giftseller
Personally, I like the quiet. I like the sleepiness of empty streets and sidewalks, even though, right now, I can't go outside to enjoy them. I like being holed up in my house alongside the sounds of nesting squirrels and birds in our vents. I enjoy the simple things and being alone is one of them; this is a very good thing as I have terrible executive functioning skills and a short attention span.
The current period of isolation, however, has given (and continues to give) me space to filter through the white noise constantly buzzing in my head. Being alone gives me a chance to really enjoy the things I do. Reading for pleasure, for example, is one of those things.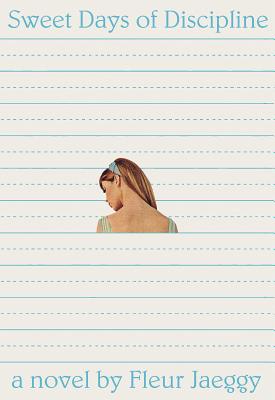 Sweet Days of Discipline
Pleasure (and repulsion) is a driving force in the novel "Sweet Days of Discipline" by Fleur Jaeggy. Set against the backdrop of the quiet Appenzell, at a Swiss all-girls international boarding school, the novel's narrator is a teenage student; one who has spent the majority of her girlhood so far living at various institutions. Like many teenage girls and young women, Jaeggy's narrator is driven by deep visceral urges and emotions, many of which she doesn't totally understand. However, her inner tumult, and the personal and daily details she files away about her surroundings, are inconsequential in the face of sating her cravings. At first glance, Jaeggy's narration is a total stream of consciousness; but behind the inane observations and reflections of the teenager lies a very deep-seated desire to act out in aggression; to dominate; and, in the narrator's own words, "to conquer". Understandably, these sentiments appear only within the narrator's private thoughts.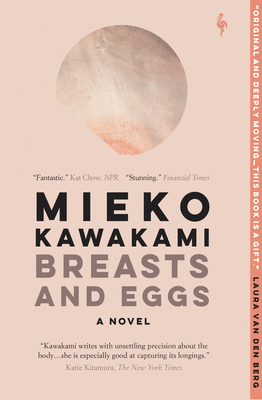 Breasts and Eggs
You find a similar manner of confessionalism in Mieko Kawakami's "Breasts and Eggs". In addition to that tone, this novel highlights the raw, overwhelming emotion that plagues femininity; something untranslatable and suffocating. But the author diligently explores the numerous ways modern women might physically manifest their urges or desires. Hinted at by the title, "Breasts and Eggs" centers on the body, covering the mundane and awkward realities of girl and womanhood and making Kawakami's characters all the more real. Part of that is their general situation: two women and one girl living together in modern-day Osaka, cash-strapped and constantly working. The rest of it is split between the writing (a delicately worked balance of earnestness and deadpan); and the physical anxieties each narrator distresses or obsesses over (such as a single woman fervently searching for all and any information on sperm banks, despite having no intention to find a partner).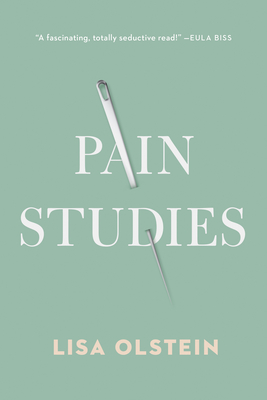 Pain Studies
Lisa Olstein's "Pain Studies" takes a good long look at how bodies (human ones) experience and manage the wide spectrum of pain and discomfort. The author, already an accomplished poet, patches together a coherent, yet freeform, narrative in her debut collection of creative non-fiction. Her writing is fluid and musical, never really committing to a specific structure, but always engaging and eye-catching. "Pain Studies" isn't exactly a memoir; as a whole, it's the result of Olstein journaling her daily, persisting relationship with physical pain – a pain journal or diary, if you will. She's also really into American pop culture, which makes sense when so much of our media hinges on the physical trauma of people. The author suffers from chronic migraines and the particular pain that accompanies them, indescribable until one hits you. At one point she calls them "skull-shattering", a description somehow simultaneously hyperbolic and accurate. Despite the topic's intensity, her use of colloquialisms and 2000s TV references makes it a very fun and fast-paced read.